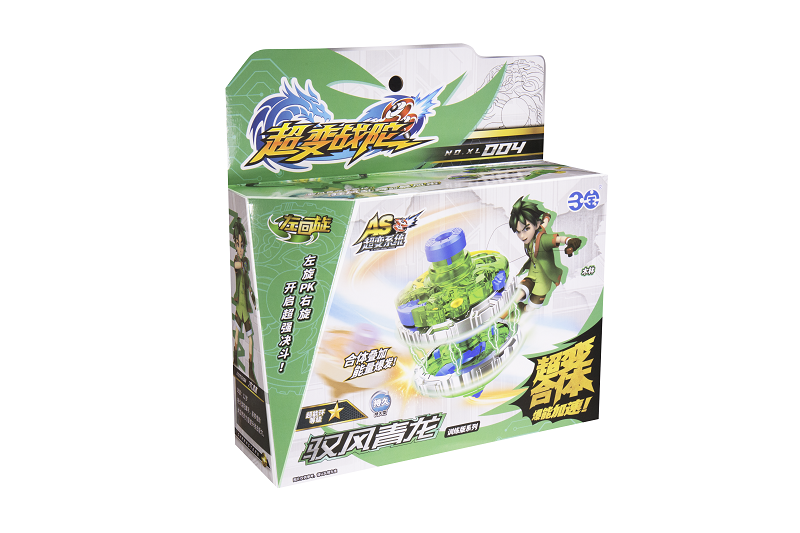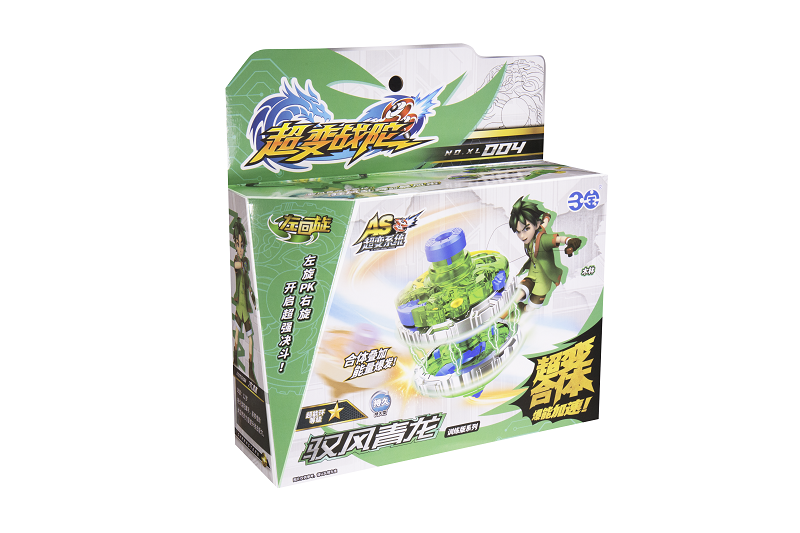 Hurricane Dragon
Product No: 307004< br > Material: plastic, alloy, etc. < br > Applicable age: 8 years old (over 96 months)
inquiry
Product details
Four Special Features. Includes: Two "NEW" and two "UPGRADE"
* New structure: Two main tops, strong magnetic induction, combine in any time, increase the attack ability.
* New AS system: Combine and meanwhile launch the AS system to make the top point retract and therefore change the attribute. Speed up the top.
* Upgraded launcher: Can pull the strings repeatedly. Sudden accelerate through the bearing system, the highest rotational speed can reach 5000 rpm/min and keep spinning to 5 minutes.
* Upgraded ways for battle: Different ways to play the toy. Use different strategies to make the battle more exciting.
Return to List